Looking for Real Southern Food In Las Vegas?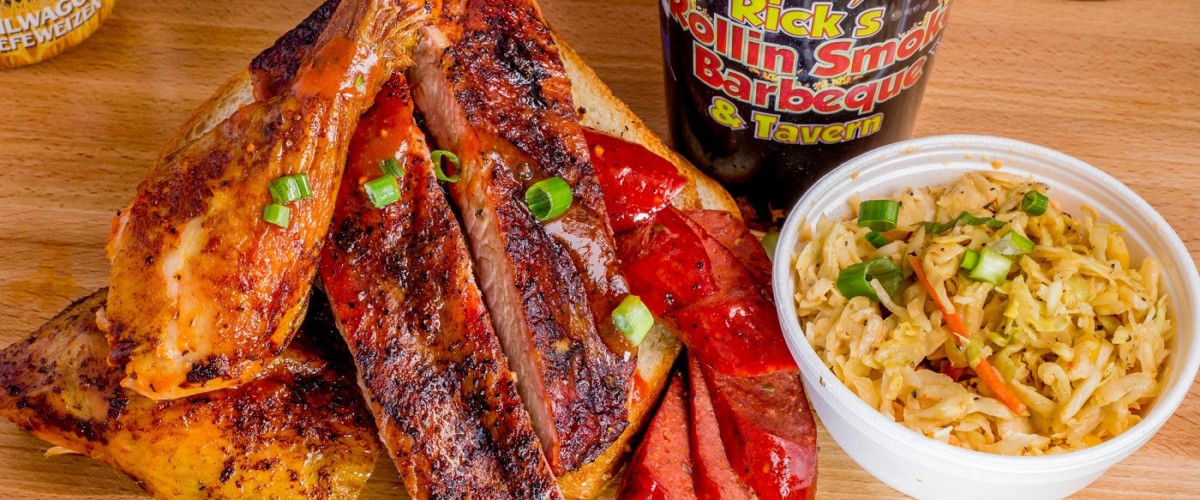 Thanks to Rick Harrison's Rollin Smoke BBQ, lovers of barbecue Las Vegas can now rejoice. We know that cravings can hit anytime that is why our doors are open everyday from 10am to 10pm to bring that delicious savory goodness to you. A trip to Las Vegas Boulevard will give you that plate of ribs that you have been craving for all week. Being located in the Pawn Plaza makes it the perfect place to take the whole family out for a day trip. Enjoy the sights and sounds of Las Vegas while savoring the smoky and tender flavor only real Southern cooking can provide. Get up close and personal with our tasty selections and drop by today!
Take a Trip To Pawn Plaza
Apart from the World Famous Gold and Silver Pawn Shop and appearing in History Channel's mega hit series, Pawn Stars, Rick Harrison has managed to wow Las Vegas with a new strip mall. Located along the Las Vegas Boulevard, the Pawn Plaza is a place for tourists and locals alike to get some snacks and rest while touring Las Vegas.
Within the Pawn Plaza and just across the World Famous Gold and Silver Pawn Shop is where Rick's Rollin' Smoke BBQ & Tavern can be found. By teaming up with the renowned Rollin Smoke BBQ, we have brought real Southern flavor to the beautiful city of Las Vegas. You'll never go wrong with a plate of ribs as we have been voted the best BBQ in Nevada for 3 amazing years in a row. Visit the restaurant today and see for yourself!
Barbecue Restaurant in Las Vegas
Experience Las Vegas Barbecue goodness through the flavorful selections we serve at Rick's Rollin' Smoke BBQ & Tavern. Located just near the World Famous Gold & Silver Pawn Shop, tourists and fans of the show can grab a bite while waiting for their turn to visit the well-known location of the hit series Pawn Stars TV show. The Barbecue Las Vegas serves combined with casual ambience plus that distinct Southern charm will surely be a treat to remember. Don't hesitate to bring your family with you. Call us today at (702) 462-9880. Get to see other shops around the Pawn Plaza after your meal. Drop by our Pawn Plaza, 725 Las Vegas Blvd. S and bite into real savory goodness.