Best Barbecue Las Vegas: What Is Rick's Secret?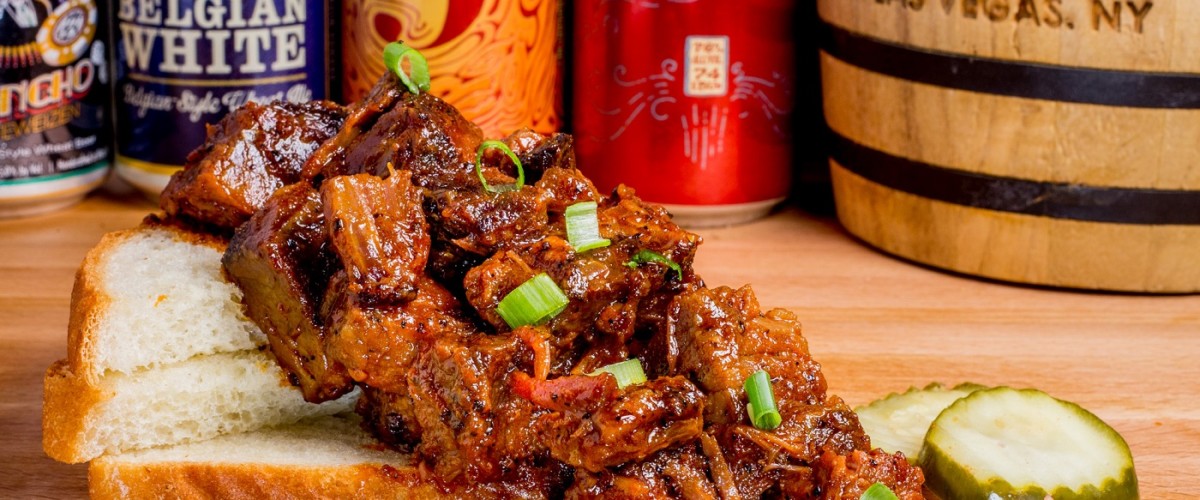 Much like a romance, smoking a barbecue to cook it has to be slow, low, and steady. Being voted the best BBQ in Nevada 3 years in a row, you can count on us to cook up the best barbecue Las Vegas has ever tasted. At Rick's Rollin' Smoke BBQ & Tavern, we understand that low and slow makes a great and tender barbecue. Visit us for lunch or dinner. We are open every day of the week from 10am to 10pm. What are you waiting for? Drop by today! Don't forget to try the 2 locally crafted beers we serve for a perfect pairing for your smokey bbq.
Slow and Steady Smokin'
Nothing makes a barbecue better than feeling its meat tenderly slide off the bone with just one bite. To achieve this succulence, one just doesn't throw the meat on the grill to cook it. It requires a slow and steady process to perfect that tender, smoked, savory flavor. Smoking barbecue is an art created by slowly cooking the meat over indirect fire. The cooking over low temperature over a long period of time breaks down the components of the meat that makes it tough. The result is a cooked meat that is tender to the bone. Thank the slow burning of the hardwood for the bbq's unmistakable flavor as it infuses the meat with those earthy juicy flavors everyone loves.
Go ahead and visit our restaurant today. We know you want to. Take a bite of The Biggin Sandwich or order the Hand-rubbed and hickory-smoked chicken and ribs for a truly Southern treat. Add the homemade sides to make your Southern BBQ experience complete.
Barbecue Restaurant in Las Vegas
To satisfy your Las Vegas Barbecue cravings head over to Rick's Rollin' Smoke BBQ & Tavern right away. By teaming up with the well-known original Rollin Smoke BBQ from Highland Ave., Rick Harrison has brought the tastiest authentic barbecue Las Vegas has ever sunk their teeth into. The flavorful dishes teamed with the Southern charm that our restaurant provides will surely make it a favorite among locals and tourists alike. We are located just across the famous Gold and Silver Pawn Shop. Visit us today at Pawn Plaza, 725 Las Vegas Blvd. S or call us at (702) 462-9880. Enjoy the slow cooked tenderness of hickory smoked bbq in Las Vegas and visit us today!