A Small Child with a Big Heart: Finding Ways to Help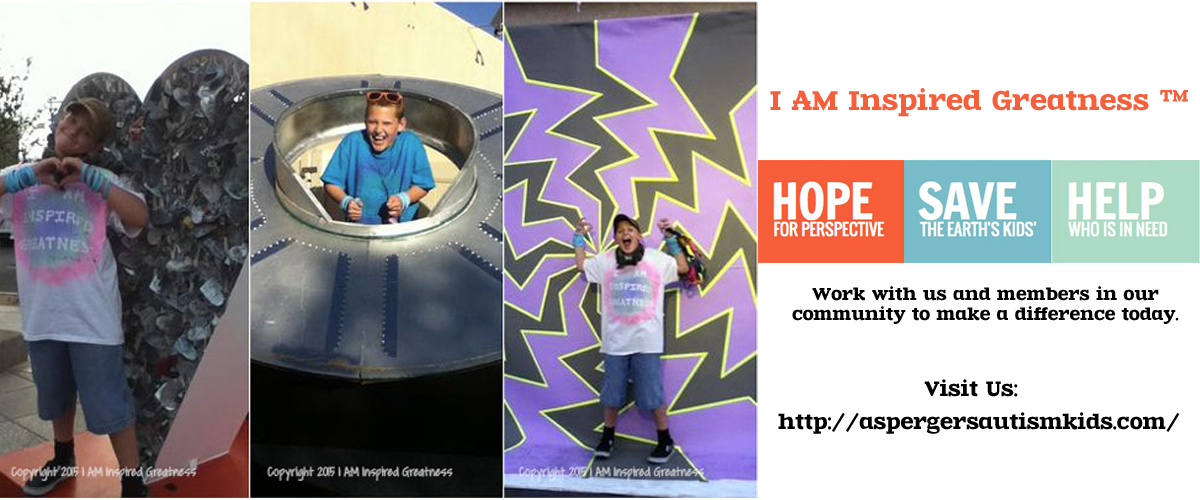 It's not very often that you meet someone who enjoys going the extra mile just to make a difference in the world. Seth Aaron is a child with Aspergers,but more importantly, he is a child with a huge heart. Seth founded I AM Inspired Greatness ™ , a website dedicated to raising funds to help put up a center in Las Vegas to assist people with Asperger's and/or Autism. Currently, there is no such center, and Seth hopes to open the first one someday and send a catalyst of awareness and compassion across the state.
Seth's Dedication and Hardwork
Aside from making his website, Seth also does events with different establishments like Rollin Smoke BBQ, where he sells paracord bracelets and key chains that he and his Mom hand-make.
Through these little acts and through sheer optimism, Seth does not only hope to raise enough money to open the center, but to also recruit volunteers in the process.  Each year, more and more people volunteer and get involved to make a difference in the lives of many who are in need.
His recent program, an outreach program in Henderson NV, was able to educate more than 2,500 local visitors and raised $6,000.00! It is through these events that he finds people who share the same advocacy and be able to make more people aware of Asperger'sSyndrome and Autism.
On August 2015, the Valley Auto Staff showed huge support with collective $1,000.00 sales in Paracord wristbrand and keybob. A shopping cart on Seth's website will be made available to the public soon in order to gain more support.
Going Forward
Today, Seth continues to spread love and awareness with every person that he comes in contact with.  He, together with his mom and some volunteers, are on a mission to continue to find ways to make the Las Vegas center dream a reality. He now has an official Facebook Page at https://www.facebook.com/AspieAutismKid/ where he shares valuable information about Asperger's and Autism.
With the help of establishments like Rollin Smoke BBQ, he will continue to reach out to more and more people across Nevada with the hope that someday, his dreams will become reality.
Help Seth today by visiting http://www.aspergersautismkids.com/. You may also like his Facebook page AspieAutismKid and follow him at Instagram @AuspieAustimKid.